Thanks for printing! Don't forget to come back to In His Image for fresh articles!
Medical Weight Loss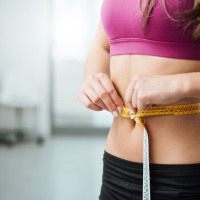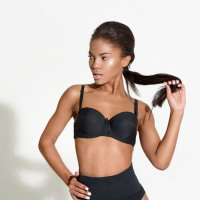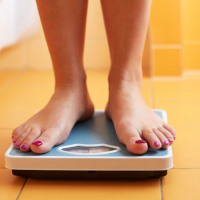 Losing weight and staying slim probably seem difficult, but they don't have to. A sophisticated medical weight loss plan accounts for your diet, activity level, and emotions – every factor that impacts your ability to shed those pounds and keep them off!
At In HIS Image Med Spa, your journey begins with a custom diet plan, a diary accounting for food, emotions, and physical activity, and evaluations for BMI, blood pressure, and fat percentage. Unlike many weight loss centers where you rarely meet with a physician, you'll meet with Dr. Amy Holland on every single visit. With her support and supervision, you'll enjoy an accountability-based weight loss plan that's designed just for you.
When necessary, In HIS Image can prescribe weight loss medications like Qsymia, Belviq, or Contrave. Other patients benefit from appetite suppressants, like Phentermine. Some plans may include the use of HCG, an injectable or sublingual dissolvable pill that Dr. Holland has specially formulated by a compounding pharmacy. HCG can yield an average weight loss of 0.5 to 1 pound per day. We also offer B-12 + MIC (Methionine, Inositol, and Choline) to increase metabolism and boost energy levels.
For patients with BED (binge eating disorder), we can prescribe Vyvanse. Dr. Holland has extensive experience with Vyvanse and has used it since its appearance on the market.
Let us see you to slender! Dr. Holland draws on her personal weight loss experience when treating patients. We know what works – and what doesn't – because we've been there, too!
Pricing
Prices depend on the chosen plan. For the best, fastest results, we advise our Ultimate plan, which includes fat reduction with inches off and tightening at the same time with TruSculpt 3D to remove fat without going under the knife, and infrared sauna treatments.
The TruSculpt 3D is the latest in cellulite removal with improvement in inch reduction over CoolSculpt, SculpSure, and all the other body contouring technologies on the market. With one treatment, there are noticeable results on average of approximately 24% reduction in cellulite.
Also, Dr. Holland still has Dermosonic technology available which doesnt help with permanent removal of cellulite but can help contour and tighten and reduce the appearance of cellulite. However, if you want this cellulite(fat) to be permanently gone, You Need TruSculpt 3D.
The Infrared sauna offers programs especially designed for weight loss! It can help you burn up to 300 calories in 20 minutes.
Ask us about weight loss program pricing during your free consultation with staff or have a medical weight loss consultation with the doctor and let her review your entire medical history, previous weight loss plans, your weight loss goals, and make the best plan for you from the start.
It isn't magic, but weight loss and permanent removal of cellulite with Dr. Holland's supervision sure can feel magical as you see the pounds drop off and the clothing sizes drop. If you are ready to get rid of cellulite on thighs, abdomen, upper arms, neck and/or flanks, give us a call at 770-422-0047. She will devise the custom medical weight loss/cellulite permanent reduction plan for you to achieve the weight you wish to get down to and then will continue regular visits to ensure you maintanin it.
Frequently Asked Questions
How long will it take to lose weight?
Everyone's circumstances are different, but know this: Every single patient who has visited Dr. Holland and followed her prescribed plan over 6 to 8 weeks has successfully lost weight!
Is medical weight loss always prescription-based?
No, but we do prescribe weight loss medications or appetite suppressants (including Contrave, Belviq, Qsymia, and Phentermine to name a few) for some patients as indicated.. We also offer B12 + MIC injections or HCG in injectable or dissolvable pill form. True medical weight loss accounts for a variety of factors, including food choices, emotions, and physical activity levels.
How frequently do I come in to discuss progress?
During weight loss treatment, we ask that patients visit us weekly. For best results, we advise weekly visits for 6 to 8 weeks. Some plans can be as short as 4 weeks. Of course, the real success is maintenance. We offer maintenance visits so you can keep up the good work and stay slim!
What are the diaries about?
The food diary contains a log of everything you eat for a period of several days or weeks. You use them to monitor food types, calories, the time of day you consumed food, and water intake. We ask most weight loss patients to keep a food diary so they can better understand their eating habits.
We also ask most patients to keep an emotions diary. That way, we can connect your food consumption to how you're feeling and tailor your weight loss plan to your individual needs.
After the first 2 weeks, we'll also ask you to keep a physical activity diary to monitor your activity levels.