Thanks for printing! Don't forget to come back to In His Image for fresh articles!
About In HIS Image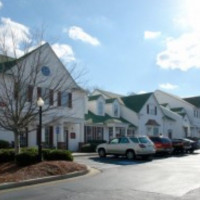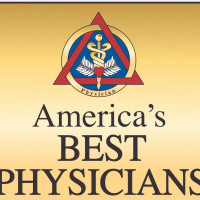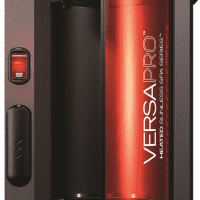 Health and happiness. That's what we're here to help you achieve. In HIS Image is a medical spa.
We know that a healthy body and a healthy mind are one and the same, and we've designed our services to help you discover whole body wellness.
1997
2002-2004
2010
2011
2012
2013
2015
2016
2017
Our Humble Beginnings
Dr. Amy J. Holland founded her initial private practice which she continues to manage to this day. The decision to open her own medical practice came after gaining many years of professional experience with adults and children. Dr. Holland still operates her original practice from the Marietta office on Whitlock Avenue – the place it's been since Day One!
For over 20 years, Dr. Holland and her staff have provided highly personalized medical services.
Personal Insight
During these years, Dr. Holland experienced two complicated pregnancies and gave birth to premature children. As a result, she gained extraordinary perspective on high-risk pregnancy and its effect on families.
Following those pregnancies, Dr. Holland began working with additional patients who are dealing with the emotional stress of a difficult pregnancy or birth.
The importance of additional services to help in recovering one's body image after such stressful life events first began to take shape in Dr. Holland's mind at this time.
In HIS Image Day Spa
Dana Martin founded In HIS Image Day Spa where Dr. Holland serves as Medical Director. It's through In HIS Image that we provide the spa and wellness services that complement our traditional therapeutic offerings.
This was also the year that Dana graduated from New Laser College and the National Laser institute. It's through Dana's expertise in laser technology that we're able to offer laser services, including hair reduction and tattoo removal. Dana is certified for the Cynosure, Lumenis One, Lumenis LightSheer Duet, and Q-Switched lasers
Services Added
Advanced Services
Dr. Amy Holland led the way with Reiki therapy training in Hawaii with Master S. Abbey in Usui Reiki certification. Dana Martin, Laser Specialist and Brad Martin, MSW completed Usui Reiki Certification training under the same Reiki master in Hawaii. The following year all three completed second degree Reiki training under the same master who was brought to our Marietta location to offer second degree training to them as well as first degree training to a few others in the community.
Reiki Therapy
Sunless Tanning
This was the year In HIS Image added a number of aesthetic and spa services, including VersaPro VersaSpa sunless tanning! We also increased our product inventory, adding Cass Luxury Shapewear and Save My Face pillows to our shelves.
Services Added:
Divine Therapy Pets LLC
Dr. Holland founded Divine Therapy Pets LLC, a dedicated animal therapy practice where she serves as Medical Director. Through Divine Therapy Pets, Dr. Holland and her team offer animal therapy programs to schools, libraries, nursing homes, hospitals, and more. This is a labor of love and one of ways that Dr. Holland likes to give back to the community.
Dr. Holland also began providing therapy support animal certification for people who need to travel with their therapy pet.
Services Added
Serenity Castle
To meet the increasing demand for all of our services from those traveling a distance to come here, In HIS Image purchased a new property just outside Cartersville, Georgia. Now known as Serenity Castle, the home is situated in a quiet, wooded setting – the perfect environment for relaxation and healing! Many are able to travel here and spend time relaxing and rejuvenating just by staying there. And, there is the opportunity to travel to our facility, approximately 15-20 minutes away in Marietta, for more Medical Spa Services at a Reduced Fee since they are in the area for a Whole Wellness Spiritual Retreat Experience. Within the walls of Serenity Castle, is a Wonderful Prayer Room at the highest point and a Heart Shaped Labyrinth painted on the 3 rd floor which is available to walk To further a healing experience.
And, Serenity Castle may be rented for small retreats, girls long weekend, small family reunions, and as mentioned above to give a place to stay while services being rendered at the MedSpa.
Cutting Edge Equipment
2016 is the year we added the Cynosure Elite MPX laser to our lineup of cutting edge equipment. Our Laser Specialist, Dana Martin, holds certification to operate the Cynosure Elite MPX – laser hair reduction help for patients with all skin types including types V or VI skin!
In addition, Georgia offered it first State Licensure for Laser Specialists, and Dana Martin was one of the very first to obtain his license from the Georgia State Medical Board
Available Services Include:
More Advanced Technology Added
Additonal technology added including:
TruSculpt 3D for major fat reduction that is non-invasive...no longer necessary to have liposuction, major surgery, to be rid of the appearance of muffin tops, love handles and other fat rolls. Obviously, individual results may vary.
Enlighten3 Laser Tattoo Removal featuring Picosure with Picosecond wavelength and Nanosecond wavelength all built into one unit and 3 wavelengths for more efficent removal of ALL Colors Safely in ALL Skin Types. Now removing tattoos usually in 2-5 treatments, however, individual results may vary in terms of how many treatments required.
Enlighten Picogenesis featuring Picosecond technology to reduce the appearance of age spots, help decrease pore size, and improve appearance of the skin texture,too.
Available Services Expanded to Include
Meet Our Amazing Team
Our talented staff boasts expertise in an array of medical and wellness services. From laser services and aesthetic treatments to traditional medicine and alternative therapies, the In HIS Image team knows how to help you improve whole-body health.
Led by our Medical Director, Dr. Amy J. Holland, the In HIS Image staff includes laser specialists, medical weight loss with nutritional resources and more.
Learn More About Our Team
Our Team

Dr. Amy J. Holland
Dr. Holland has managed her own private practice since 1997. At In HIS Image, she performs all injectables, evaluates every weight loss patient personally initially as well as at each follow up appointment and serves as the Medical Director.
Cutting Edge Equipment
We insist on the best, which is why all of the equipment you find at In HIS Image is the latest technology on the market. For laser hair reduction, we have 2 very effective lasers: the Lumenis LightSheer Duet and Cynosure Elite MPX lasers. And when it comes to laser tattoo removal, we use the Cutera Enlighten 3 which uses three laser wavelengths to remove tattoo from any area of the body. Individual results may vary, therefore the number of treatments needed will be different for each person, but typically this newest picosecond technology requires few number of treatments as compared to older technology.
For cellulite, we have truSculpt 3D for reduction of cellulite - from muffin tops, to love handles and more. Individual results can always vary, however, some report up to as much as 24 % circumferential reduction. *
* Individual results may vary.
Learn More About Our Equipment

Lumenis Light Sheer Duet
A great solution for reduction of hair in skin types 1-3. And it has a larger and smaller handpiece so now with the larger handpiece a gentleman's back can have hair reduced in approximately 20 minutes and this used to require 1-2 hours.

Cynosure Elite MPX
Finally! An effective and safe hair reduction laser for darker skin types, including patients with types V or VI skin as well as a true laser for facials while also offering capabilities for IPL. With all these capabilities, one can see a reduced appearance of age spots, enlarged pores, rosacea, port wine stains, birthmarks, and small vessels(telengiectasias).

Cutera TruSculpt 3D
truSculpt 3D supports cellulite reduction and skin tightening all within one treatment to reduce the appearance of muffin top, love handles, bat wings, and more, this is it all in one amazing machine, the truSculpt 3D.* * individual results may vary

Cutera Enlighten 3
Looking to bring you better results in Laser Tattoo Removal, the Cutera Enlighten with Picosecond and Nanosecond capability combined with 3 wavelengths is now available. This is the latest most advanced technology removing tattoos of ALL Colors every time in every skin type.