Thanks for printing! Don't forget to come back to Georgia MedSpa for fresh articles!
Botox Injections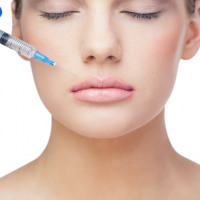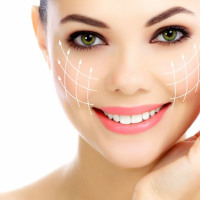 There's never been a better time for wrinkle correction! With simple treatments that relax facial muscles and smooth out wrinkles and lines, you can increase your self-confidence and get your natural look back.
Dr. Amy Holland will work with you to identify problem areas, recommend an appropriate treatment regimen, and deliver the results you need to look your best. Georgia Med Spa specializes in Botox, Xeomin, and Dysport treatments, all of which are available at our Marietta office.
Botox is a protein that relaxes muscles at the site of injection – that's it! With regular treatments, you can keep looking younger and show the world your true face. Together, we'll work toward reducing the appearance of all of your unwanted frown lines, worry lines, crow's feet, and bunny lines, safely and with the latest equipment and cosmetic practices.
Botox, Dysport, or Xeomin are priced per unit. We also offer Botox for hyperhidrosis, or excessive underarm sweating.
Talk to us about pricing during your free consultation! And, if you have questions about areas of Botox use, please ask at your Free Consultation.
An added benefit of Botox, is decreased migraine headaches and it is approved for the medical treatment of Migraine Headaches,too.
Botox remains a leading aesthetic procedure and is there any wonder with all of the wonderful changes in how one looks and feels with it. It is noted with this relaxation and better appearance there is an improvement in mood, too, so now it is being looked at as potential off-label use for some resistant depressed mood states.
What are you waiting for? There is no better time than now to have Botox and with our medical director performing All Botox Procedures here, you are going to Love your look.
Ask about our spa and botox parties!
Georgia Med Spa hosts these parties at our location and we have an amazing additional location that may be utilized for Spa Parties,too! Just ask us about the Castle and about Complimentary use of the Castle for a Long weekend when packages of spa services purchased for 3 or more. Everyone LOVES Botox and everyone deserves some time away and where else would a princess go but to a Castle!
Call 770-422-0047 for More information and to get your Spa Vacay scheduled.
You will experience...

Relaxing Atmosphere
Frequently Asked Questions
Is Botox safe?
Yes, Botox is safe for nearly all patients who wish to reduce the appearance of wrinkles and lines. It is a protein that is injected beneath your skin with no effect beyond making you look younger.
Only patients with nerve damage or women who are pregnant or breastfeeding should avoid botox treatments.
What are Dysport and Xeomin?
Much like Botox, these products relax muscles at the site of an unwanted wrinkle or line.
How long does the treatment last?
Effects typically range from three to six months.
Can Botox treat hyperhidrosis?
Yes, Botox is an effective solution to hyperhidrosis.
Are you qualified to provide this treatment?
Yes, Dr. Holland administers all botox injections and is fully qualified. She has trained in Botox injections with world-renowned physicians from France, Spain, and the United States. See our team bios for more information about Dr. Holland!