Thanks for printing! Don't forget to come back to Georgia MedSpa for fresh articles!
Dermal Fillers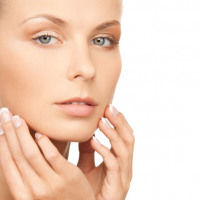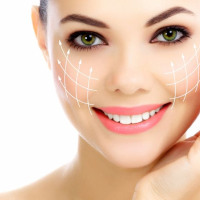 Start looking young again! A wide variety of fillers can reduce the appearance of unwanted facial lines and shadows to deliver the look you want. If you're ready to rejuvenate your skin with safe, natural dermal fillers, now is the time.
Georgia Med Spa offers an array of FDA-approved dermal fillers, including Juvederm Ultra XC, Juvederm Ultra Plus XC, Restylane, Perlane, and Radiesse. Most of these fillers contain hyaluronic acid, a natural substance that our bodies produce in smaller quantities as we age. By stimulating your body's natural production of collagen, these fillers reduce the appearance of lines and wrinkles to make you look younger.
We offer dermal fillers for every patient with every type of wrinkle correction request. From collagen fillers to Radiesse, we'll help you select the product and treatment that gets the best results for you.
*We price all dermal fillers by type and the amount needed. During your free consultation, we discuss filler types, pricing, and what will work best for your needs and budget.
Frequently Asked Questions
What types of dermal fillers do you offer?
We provide all of the following collagen fillers: Juvederm Ultra XC, Juvederm Ultra Plus XC, Restylane, Restylane-L, Restylane-Silk, Perlane, Perlane-L, and Radiesse. With so many options, there's something for everyone!
Which filler should I choose?
It all depends on what you're trying to achieve. Here's a rundown of dermal filler applications as approved by the FDA:

Juvederm: Best for cheek and lip augmentation
Restylane: Effective for filling in facial wrinkles and achieving fuller lips
Perlane: Fixes moderate to severe facial wrinkles, like nasolabial folds
Radiesse: Best for facial wrinkles, such as nasolabial folds, and adding volume to the hands
Are dermal fillers safe?
Yes, all of our dermal fillers are safe and are approved by the FDA.
How long do the effects last?
Dermal fillers typically last anywhere from three months to over a year depending on the type of filler and where it is used.
Are you qualified to administer dermal fillers?
Yes, we are fully qualified to administer dermal fillers. Dr. Amy Holland provides all dermal fillers for our cosmetic enrichment patients. Check out our team bios for more information about Dr. Holland and our licensed staff.