Thanks for printing! Don't forget to come back to In His Image for fresh articles!
Fat Reduction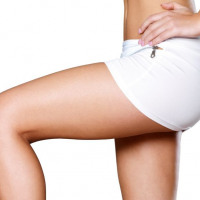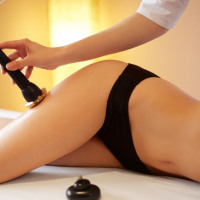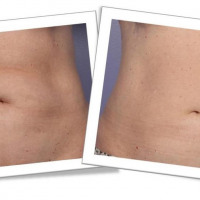 Here at In HIS Image Day Spa, Our Medical Director has been researching and studying the removal of cellulite for years.
And, one can significantly reduce cellulite with simple recurring treatments that smooth out areas of lumpy or dimpled skin. At In HIS Image, we offer cellulite reduction with our Dermosonic, an FDA-approved therapy, using radio frequency to disrupt fat cells and lymphatic drainage to flush them out.
There is no surgery or recovery period. When the treatment is complete, you can go about your day – no soreness and no visible cellulite...but this is a more temporary solution.
Dermosonic treatments are pain-free, effective ways to say goodbye to cellulite. Let us set up a treatment regimen that fits your needs, budget, and schedule. With just a few applications, you'll be amazed as your cellulite begins to disappear.
**And now we have added the TruSculpt 3D which will reduce cellulite by approximately 24 % in the very first treatment, this has replaced Zeltiq, Zerona, iLipo, CoolSculpt, SculpSure, and all the other technology on the market since its' release May 2017 and we pride ourselves for remaining on the cutting edge when technology that works presents itself. The TruSculpt 3D provides results that rival liposuction without going under the knife...the best non-invasive treatment anywhere to get rid of cellulite fast.
Pricing
All pricing for cellulite treatment is based on the size and number of areas you need to treat. During your free consultation, we'll discuss the cost of treatment and the frequency of visits needed for maximum effectiveness and guide you on differences between Dermosonic versus TruSculp3D.
We also offer Cellutherm body sculpting lotion, which visibly reduces the appearance of cellulite and improves skin resilience. For just $95, Cellutherm can maintain or even improve the results of cellulite reduction treatments.
Ask us about cellulite reduction packages and deals! And combined with medical weight loss, this is The Winning Combination. When you are ready to be rid of that muffin top or spare tire, those love handles, and the thunder thighs plus more, give us a call as we have the medical expertise and technology to make this a reality for you.
Frequently Asked Questions
What are the benefits of cellulite reduction?
Besides better-looking skin and greater self-confidence, many patients experience better blood circulation and decreased muscle tension as well as much better tone.
Are treatments painful?
No! In fact, many patients consider it enjoyable. During dermosonic treatments, radio frequency waves "massage" your skin to smooth out areas of cellulite. There's no pain, no bruising, and no recovery period to speak of. Likewise, Dermosonic treatments are pain-free and effective.
As for TruSculpt 3D, there may be some reddening of the skin afterward which will dissipate in several hours but you should not experience any pain whatsoever.
How frequent are the treatments?
Depending on your needs, you might require weekly or bi-weekly treatments over an extended period of time with the Dermsonic.
However, with the TruSculpt 3D, the saying is "Done in One" meaning most are done with one treatment. It should be noted with this technology, to see the full results you have to wait 12 weeks as the fat cells have been destroyed and are being flushed out. This is truly Amazing and the first on the market to offer inches of fat off in one treatment without going under the knife.
Are results permanent?
With the Dermosnic, results are not permanent. Typically, patients start to see results after several sessions. To prevent a return of the cellulite, you must receive treatment on a recurring basis every 4-8 weeks to help maintain.
However, with this new technology of TruSculpt 3D your results are permanent. Obviously, with a sedentary lifestyle and/or poor dietary choices, this fat can return again. However the fat treated is gone which is generally about 24% of the fat in an area on average in only one treatment. This new technology is certainly a game changer. And, we are excited to begin offering this mid to late June, 2017 at In HIS Image of GeorgiaMedSpa.