Thanks for printing! Don't forget to come back to In His Image for fresh articles!
Fat Reduction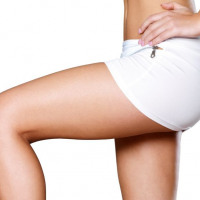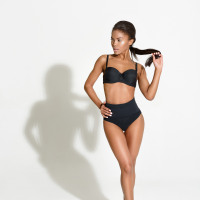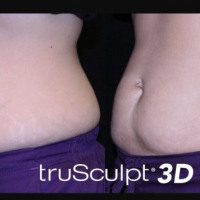 Here at In HIS Image Day Spa, Our Medical Director has been researching and studying the reduction of fat (cellulite) for years looking for the most effective non invasive fat reduction and body sculpting/contouring procedure.
And now we have added the truSculpt 3D which may reduce cellulite by approximately 24 % in the very first treatment.* Since it's release May 2017, we have recommended truSculpt 3D over Zeltiq, Zerona, iLipo, Cellulaze, CoolSculpt, SculpSure, Venus Concept and all the other technology on the market. We pride ourselves for remaining on the cutting edge with technology. The truSculpt 3D provides impressive results that rival liposuction without going under the knife...Dr. Holland calls this the best non-invasive treatment anywhere to reduce cellulite fast and to tighten simultaneously. If you are trying to fit in that wedding gown, attend a formal event, or just want to look and feel your very best, come in for a FREE Consultation on truSculpt 3D, so we can see if it is right for you.
*individual results may vary
Pricing
All pricing for cellulite/ fat reduction treatment is based on the size and number of areas you need to treat. During your free consultation, we'll discuss the cost of treatment with truSculpt 3D.
We also offer Cellutherm body sculpting lotion, which visibly reduces the appearance of cellulite and improves skin resilience. Cellutherm can maintain or even improve the appearance of fat reduction treatments.
Ask us about cellulite reduction packages and deals! And combined with medical weight loss, this is The Winning Combination. When you are ready to work on that muffin top or spare tire, those love handles, bat wings, thunder thighs and more, give us a call. We have the medical expertise and technology to help make this a reality for you.
We are the FIRST to offer truSculpt 3D in our area and to introduce this Amazing fat reduction treatment we are now offering 33% OFF treatments so they are now $2000 (Reg. price $3000) for our clients to take advantage of this revolutionizing new technology with no surgery, and no down time.
Frequently Asked Questions
What are the benefits of cellulite/fat reduction?
Besides being a better weight with a firmer tone, fitting into smaller clothing size and greater self-confidence, many patients experience better blood circulation and decreased muscle tension as well as much better tone. And, there is a great need to especially reduce ab flab. The fat that forms on your abdomen is especially toxic. Medical research has proven that the fat around your middle produces compounds known as inflammatory proteins called cytokines which have been linked to type 2 Diabetes, as well as heart disease.*
*Individual results may vary
What skin types can undergo this fat reduction non invasive procedure?
truSculpt 3D can be used in ALL Skin types.
How many treatments are needed?
Typically, only one treatment is needed in a given area, therefore the "one and done" terminology for TruSculpt 3D.* Individual results may vary.
How frequent are the treatments?
With the truSculpt 3D, the saying is "Done in One" meaning most are done with one treatment. It should be noted with this technology you have to wait 12 weeks post treatment as the fat cells are being flushed out. We are pleased to be the first in our area to offer this profound new non-invasive technology bringing you results safely with no down time.* Individual results may vary.
How long does truSculpt 3D non-invasive fat reduction take?
Treatment in one area takes approximately half an hour to an hour, therefore we ask that you arrive about 15 min early and allow up to an hour/90 minutes of time from start to the time you exit at our MedSpa, as we don't wish you to feel rushed, but to enjoy this amazing body contouring experience.
What needs to be done before a treatment?
There is no special preparation actually needed except for the removal of jewelry or body piercings in the area(s) to be treated.
Is truSculpt 3D safe? Any potential side effects?
TruSculpt 3D is designed to offer a safe and comfortable non-invasive fat reduction and body contouring/sculpting procedure for cellulite reduction and tightening all at the same time.
Redness and sweating in the treated area is to be expected. A few patients have noted a mild temporary tenderness in that area as well. All of these potential side effects should resolve within a couple of hours.* Individual results may vary.
How soon can one return to usual activities post treatment?
There is no down time as this is a non-invasive cellulite reduction treatment, so many people go back to work immediately after treatment.* Individual results may vary.