Thanks for printing! Don't forget to come back to In His Image for fresh articles!
Laser Hair Removal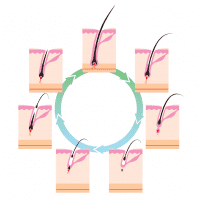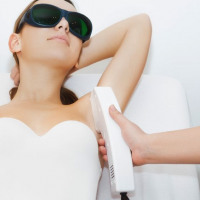 If you have unwanted body hair and want to make a change, we have the experience – and the technology – to help you achieve the body you want. Using laser technology, In HIS Image Med Spa, of GeorgiaMedSpa can help you permanently reduce or remove hair from your face, neck, back, or any other area of your body.
Our doctors and technicians reduce unwanted body hair for all skin types using only the latest innovations in cosmetic lasers: the LuMENIS LightSheer Duet and Cynosure Elite MPX lasers.
Compared to shaving and waxing for years and years, laser hair reduction is significantly less time consuming – and more affordable, too. Now you can enjoy effective laser treatments that are faster, safer, and more economical than ever before!
*We offer packages based on the number of problem areas and their locations. Contact us to discuss special laser hair reduction pricing and discounts! And all Laser Hair Removal Consultations are Free always.
Only the Latest Laser Technology
The LuMENIS LightSheer Duet laser is clinically proven to remove unwanted hair permanently. This is a high-speed laser that finishes the job quickly with minimal discomfort. Long story short: The treatment will not take much time from your busy schedule.
NEW: We now offer laser hair removal with the Cynosure Elite MPX laser, which is the perfect solution for patients with darker skin (types V or VI) and coarse hair. There's no scarring, and the laser is 100% safe!

Lumenis LightSheer Duet Laser
The perfect tool for most laser hair reduction

Cynosure Elite MPX Laser
Best for Types V or VI skin
Frequently Asked Questions
How long does the treatment take?
The answer depends on how much hair needs to be reduced or removed. In many cases, treatment for a large area (like a patient's entire back) can be complete in 15 to 20 minutes.
How many treatments are required?
Three or more treatments are typically needed. The number of treatments you need will depend on the specifics of your situation. We'll provide a treatment schedule during your free consultation.
Patients with diagnosed polycystic ovary syndrome may require additional treatments beyond a typical regimen.
Does it hurt?
It's possible that you will experience mild discomfort. Hair removal lasers use a cooling device to protect your skin from heat, minimizing the pinching sensation that often accompanies these procedures.
Are there side effects?
Other than mild redness or swelling, there are typically no side effects. – just a long-lasting hair-free experience!