Thanks for printing! Don't forget to come back to In His Image for fresh articles!
Laser Spider Vein Removal Treatment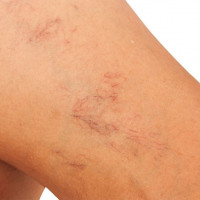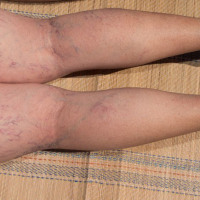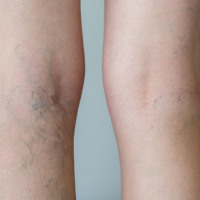 Now is the time to enjoy clear skin free from unsightly spider veins. If your spider vein prevents you from enjoying life – think swimming, exercising, or just wearing comfortable clothes in public – laser spider vein removal is the answer.
Our medical staff has the technology and the experience to rid you of your spider vein, once and for all. You'll get your natural look back, all at an affordable cost!
All it takes is a series of noninvasive intense pulsed light (IPL) treatments. Your spider vein will be gone, and you can start enjoying clearer, younger-looking skin again.
Pricing
Save when you bundle spider vein removal with other IPL treatments for age spots, sun damage, or burst capillaries. Packages typically include 2 to 6 treatments.
Contact us to discuss special pricing and discounts for IPL treatments!
The Latest Technology
The LuMENIS ONE IPL and the Cynosure Elite MPX are the industry's safest, most effective options for the removal of spider veins. It works by penetrating the skin just to the level of your spider vein, removing it without disturbing other healthy tissue.
As your body naturally responds to the laser treatment, your skin will heal clearer and with a more even tone. Thanks to the LuMENIS ONE and Cynosure Elite MPX, clear, beautiful skin is finally within your reach!
Equipment
Our Lumenis One IPL Laser
The best IPL solution for spider vein removal

Cynosure MPX Elite
Say goodbye to spider veins with help from our Cynosure Elite MPX laser
Frequently Asked Questions
Will IPL scar my skin?
No, IPL does not leave a scar. It simply removes spider vein and makes the affected area match your natural skin tone.
How many treatments will I need?
The number of treatments depends on the size and location of your spider vein. In most cases, 2 to 6 treatments will take care of the problem. We'll let you know how many treatments you need during a free consultation.
Are there side effects?
After the treatments, many patients experience a mild darkening of the spider vein area. This is a normal side effect, and the darkening will subside.
You may also experience mild discomfort in the form of a pinching sensation. This is also normal and will subside as the skin heals.
Can IPL treat wrinkles?
Yes, IPL is an effective treatment for some wrinkles and fine lines. In HIS Image also offers botox treatments and a variety of dermal fillers for deeper lines and wrinkles. And the most phenomenal treatment now available is the Picogenesis which we are proud to now offer here.