Thanks for printing! Don't forget to come back to Georgia MedSpa for fresh articles!
Latisse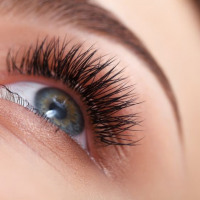 Is it time to make your eyelashes longer and darker? If you're ready for the appearance of full, lush lashes, Latisse can get you the results you desire.
At Georgia Med Spa, our licensed staff will help you access this breakthrough product that is effective, affordable, and safe. After regularly applying Latisse along the upper eyelid, you will start seeing longer lashes in as little as four weeks. Dr. Amy Holland will provide your eye exam and create a treatment regimen – everything you need to start using Latisse!

Now you can enjoy the appearance of long, luscious lashes that bring out your eyes and provide a fresher, younger-looking appearance.
Pricing
Our regular Latisse packages start at $125, which includes a medical evaluation and an initial supply of Latisse – just one low price for the evaluation and the product!
Frequently Asked Questions
How often will I need to apply Latisse?
Typically, patients apply Latisse nightly for a specified period of time. After your lashes begin to grow, you can apply the product with less frequency. Results often appear within four weeks, but it could take longer to see significant growth.
Are there side effects?
Latisse is a very safe product. Side effects, while rare, include dry or itchy eyes.
Can I purchase Latisse and apply it myself?
You can only purchase Latisse with a doctor's prescription. After a medical evaluation, Dr. Holland dispenses the product before you leave, so you get your initial supply of Latisse right away! You can then apply the product according to the doctor's specifications.