Thanks for printing! Don't forget to come back to In His Image for fresh articles!
Laser Facial and Photofacial Treatment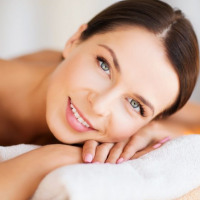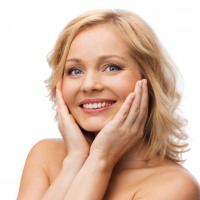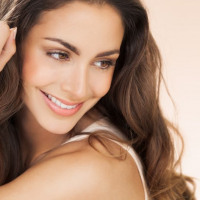 Thanks to intense pulsed light (IPL) technology and laser technology you can remove age spots, sun damage, broken capillaries, and other dark, unsightly spots from your skin. Most patients only require a few treatments to make their skin radiate with a bright and youthful glow!
Laser treatments work by penetrating just below the skin's surface where it reaches melanin (pigment) and blood vessels. After treatment, your body's natural systems take over to discard the affected tissue and leave you free of unwanted spots.
Your skin will be clearer and truer to your normal tone – so you can take pride in your appearance again!
Pricing
Packages typically include 2 to 6 treatments scheduled at 3 to 4-week intervals. We price treatments according to the location of the spots that will respond to either IPL of the Lumenis ONE or the true Laser of the Cynosure Elite MPX. With the latest in technology, many choose to have IPL, Fotofacial and True Laser Facial treatments back to back to get the most out of their Laser Facial Services.
Contact us to discuss special laser package pricing and discounts!
Only The Latest Laser Technology
At In HIS Image Med Spa, we only work with the most effective laser technologies. That's why we use the Lumenis ONE IPL and Cynosure Elite MPX lasers – they're the safest, most effective lasers for removing spots from your skin.
The Lumenis ONE and Cynosure Elite MPX Laser work by penetrating the skin just to the level of your unwanted spot. They can remove the problem area without disturbing healthy tissue or other blood vessels. Both treat a variety of conditions, including melasma, age spots, broken capillaries, increased pore size, and even rosacea. Primary difference is the Lumenis ONE is an Intense Pulse Light Photofacial and the Cynosure Elite MPX is a True Laser. When trying to decrease acne scarring or having more stubborn darker age spots, the Cynosure Elite MPX is the best option.
Equipment

Lumenis ONE Photofacial Laser
Treats unwanted spots and blemishes for clearer, younger-looking skin and eliminates Rosacea with amazing IPL treatments.

Cynosure Elite MPX Laser
Enjoy a smoother, more even skin tone with reduced lines and wrinkles with treatments from our Cynosure Elite MPX laser. For a true Laser Facial, the Cynosure is what the Doctor ordered.
Frequently Asked Questions
Will IPL scar my skin?
No, IPL does not leave a scar. It actually makes the treated area look more even and truer to your normal skin tone.
How many treatments will I need?
The number of treatments depends on the size, number, and location of the spot or spots that need to be removed. For sun damage, one treatment is often all you will need! In other cases, you may require additional treatments. We'll let you know your exact treatment regimen during a free consultation.
What conditions do the Cynosure Elite MPX and Lumenis ONE laser treat?
Both lasers treat the following types of spots or blemishes:
Age spots

Sun damage

Broken capillaries

Rosacea

Melasma

Telangiectasias

Small spider veins

Port wine stains

Birth marks

​

Freckles
The treatment is slightly different between the two as the Cynosure Elite MPX is a True Laser treatment and the Lumenis ONE is an IPL, Intense Pulsed Light treatment. We would be happy to more fully explain the differences at your FREE Consultation.
Are there side effects?
After the treatments, many patients experience a mild darkening of the treated pigment before it lightens. This is normal, and you shouldn't worry if it happens to you.
You may also experience a pinching sensation in the area of treatment. This is normal, and there is no burning.
Can IPL treat wrinkles?
Yes, IPL is an effective treatment for some wrinkles and fine lines. The true laser of the Cynosure Elite MPX is likely a better choice for deeper lines and wrinkles. In HIS Image also offers botox treatments and a variety of dermal fillers for deeper lines and wrinkles.
Can I have a tattoo removed from my face?
Yes, not with the Laser used for facials, but with our amazing tattoo removal lasers that consists of 3 laser wavelengths and technology known as a Q-switched laser so it safely removes ALL colors of tattoos in ALL skin types. We studied and reviewed and tried many lasers for tattoo removal and selected the one that works far more superior to the others and gets the tat removed if you prefer or lightened for a cover up if that is your desire. No worries we can get that tat right off of your face,