Thanks for printing! Don't forget to come back to Georgia MedSpa for fresh articles!
Therapy Animal Certification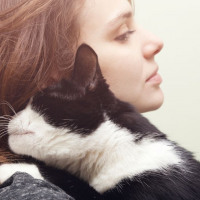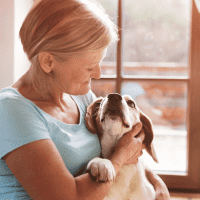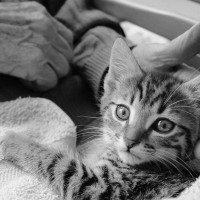 You deserve the emotional support from your pet no matter where you are, and that includes when you have to travel!
Through our animal therapy division, Divine Therapy Pets LLC, Georgia Med Spa offers certification for your emotional support animal. With our certification letter, your pet can accompany you on an airplane, train, or bus – free of charge! You can also take your pet inside facilities that are open to the public, like restaurants, hotels, and airports.
Dr. Amy Holland offers same-day medical evaluations to determine your need for a therapy animal. Upon completing your evaluation, she can often provide your certification letter right away! And if you would like to identify your pet as an ESA, Emotional Support Animal, we also can custom order pet vests with such designation. You'll be able to travel with your Emotional Support Animal.
Come Meet Our Pets!
At Georgia Med Spa, we often keep therapy animals on hand to comfort our patients and increase their wellbeing. Stop by and say hello! We do sell some of our Bengals and Kurilian Bobtail kittens/cats, if interest please see our other websites: GeorgiaBengals.com and GeorgiaKurilianBobtails.com.
Our Pets

Felicity
Supreme Grand Champion, Regional Winner, Sepia Snow Bengal
Guri
Supreme Grand Champion, Regional Winner, Longhair Mackerel and White Kurilian Bobtail

Harmony
#1 Internationally Kurilian Bobtail Shorthair Cat Alter in the World in TICA, Supreme Grand Champion Sunpride's Harmonia of CatPal
Frequently Asked Questions
Will I need to bring my therapy support pet to the evaluation?
Yes, your pet needs to accompany you during your evaluation. To determine qualification, we must assess you and your pet together.
How does your certification letter help me?
To travel with your therapy support pet/ ESA, Emotional Support Animal, you need a letter from a physician. With the certification letter in hand, airlines are required to accommodate you and your animal companion at no additional cost. Your pet will also be permitted to enter any public establishment because its presence at your side is considered a medical necessity.
What kinds of animals can you certify?
We support the use of virtually any type of therapy animal! That said, dogs and cats are the most common animals for which Dr. Holland provides certification.