Thanks for printing! Don't forget to come back to In His Image for fresh articles!
Sunless Tanning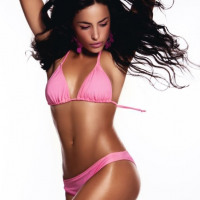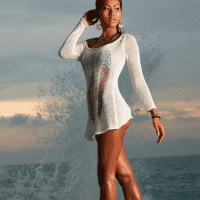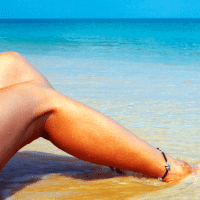 Now you can keep the appearance of being tan without going to the beach or lying in a dangerous tanning bed. In HIS Image offers the VersaSpa Pro Sunless Spray Tanning, the latest, most advanced technology the sunless tanning market has ever seen.
If you thought sunless tanning meant stinky sprays and an unnatural, uneven skin tone, you'll be pleased to hear that those days are over. For good. VersaSpa Pro offers a deep, even tan appearance and the experience is one of a kind. The tanning experience may be customized to your legs, face, or your whole body – VersaSpa Pro does it all! In HIS Image offers VersaSpa Pro sunless tanning ongoing at our location year round and with warm drying professionally built in, it is a comfortable experience year round.
Request a total body application or just certain areas – as face and lower legs may be done separately for darker tanning or face may be avoided altogehter if you prefer no sunless tan appearance on your face.
All skin types enjoy our VersaPro Sunless Tanning Sessions year round as it also helps even skin tones appearance in many darker skin types.
*Be sure to ask about affordable packages, combos, and specials for all of our body enrichment services.
Individual results may vary.
Sunless Tanning Technology
At In HIS Image, we own and operate a VersaSpa Pro Spray Tan center, which delivers a complete, unbeatable sunless tanning experience. With VersaSpa Pro, three spray nozzles combined with warm air keep you dry – no more cold, uncomfortable sunless tanning! The VersaPro experience offers ultimate comfort!

VersaSpa Pro Sunless Tanning
The industry's most effective sunless tanning and skin rejuvenation solution
Frequently Asked Questions
Will VersaSpa Pro turn my skin orange?
No! And that's just one of the many benefits of the VersaSpa Pro experience. All VersaPro products contain natural ingredients like grapeseed, green tea, and ginger root extracts. There are no off-putting odors. When the treatment is complete, you come out clean, dry, and warm!
How does VersaSpa Pro work?
VersaSpa Pro applications involve a full-body spray of a specially-formulated solution. The active ingredient, DHA, forms a look of golden brown color on the surface layer of your skin. Your skin will begin to darken a few hours after the treatment is complete. The VersaSpa Pro tan appearance fades away gradually, exactly like a natural sun tan in that regard.
How should I prepare?
Just arrive clean and dry! For best results, do not arrive to your appointment wearing any deodorants, perfumes, lotions, or other skincare products.