Thanks for printing! Don't forget to come back to Georgia MedSpa for fresh articles!
Therapeutic Pets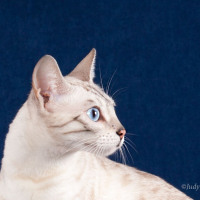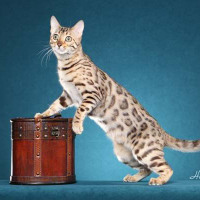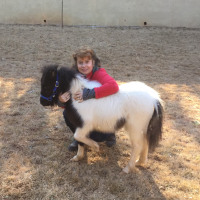 Animal-assisted therapy has the power to help you manage a variety of health conditions. Through Divine Therapy Pets, LLC, our pet therapy arm, Georgia Med Spa offers Bengal, and Kurilian Bobtail cats, Havanese dogs and most recently a miniature horse has been added to therapy animals that Dr. Holland loves and manages to help others. The Cats are raised underfoot in the home of Dr. Amy Holland, our Medical Director, and are specifically selected and bred as therapy animals. All have grown up around Dr. Holland's children and family!The havanese dogs were brought to her home as young puppies in 2011 and the miniature horse at the age of 3 months joined Dr. Holland and her family's home in December, 2017 for future use as a therapeutic miniature horse.
And yes, we offer Bengal and Kurilian cats for purchase! To ensure the health of our animals, both of our catteries, BengalTherapy and CatPal, are "closed" catteries and are certified feline leukemia (FeLV) negative. To ensure that all of the Bengal kittens we sell are healthy, we administer annual HCM screenings for every cat in our breeding program.
Ask about our special programs for hospitals, hospice centers, nursing homes, libraries, schools, and more. Many of the animals you meet at our Marietta location are part of these dedicated pet therapy programs!
At Divine Therapy Pets, we're committed to supporting patients who benefit from animal-assisted therapy. That's why we also offer service animal certification, so you can take your pet with you when you travel – no matter where you go or how you choose to get there!

Pricing and Packages
We operate the BengalTherapy and CatPal catteries through which patients and the public can purchase our friendly and curious Bengals and Kurilians! A deposit is required to reserve a kitten. These cats and other animals are also available for your enjoyment at our Marietta office.

Through our local programs, we also take animals to local nursing homes, hospitals, children's homes, and other public and/or civic organizations. Ask us about pricing for these programs!
Come Meet Our Therapy Pets!
Come say hello to our animal friends! Our center houses a dedicated pet therapy space with cat trees, toys, and an area where you can sit and engage with our pets, as needed at our Marietta location.

Here are just a few of our many therapy animals, any of whom you can meet in person at our facilities
Our Pets

Felicity
Supreme Grand Champion, Regional Winner, Sepia Snow Bengal
Guri
Supreme Grand Champion, Regional Winner, Longhair Mackerel and White Kurilian Bobtail

Ginger Snap
Quadruple Grand Champion, Regional Winner, Ruddy Somali
Frequently Asked Questions
What conditions can pet therapy treat?
Pet therapy, also known as animal therapy or animal-assisted therapy, helps treat a wide array of health conditions. Many hospitals even have their own animal therapy programs to reduce anxiety and stress among hospital patients. Animal therapy has tremendous healing potential!
Our pet therapy programs address conditions (and scenarios) such as:
People dealing with severe anxiety or depression

​

Children and adults with autism or autism spectrum disorders

Children undergoing difficult medical treatment

Seniors in nursing homes or long-term care facilities

Cancer patients in treatment or recovery

Post-traumatic stress disorder (PTSD) sufferers

People hospitalized with heart conditions
And so many others!
Can you provide certification for service animals?